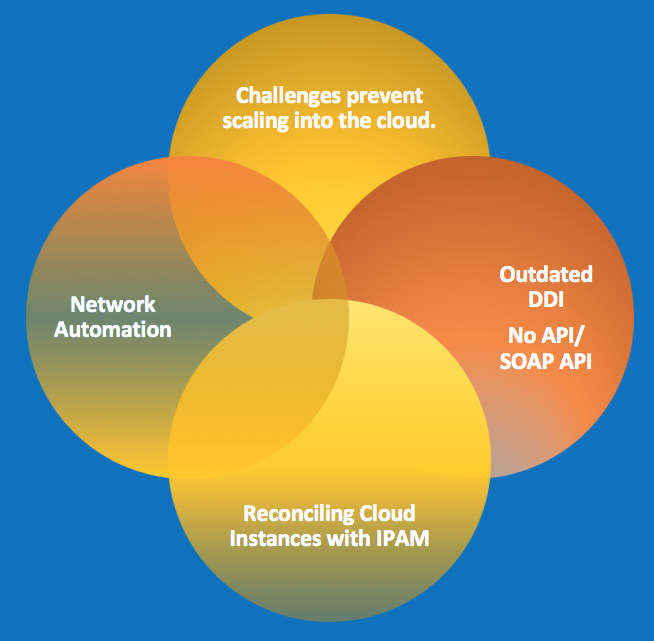 Challenges
The possibilities on whom to sync and when are endless with TCPWave IPAM. A powerful scheduler allows the DNS administrator to come up with intelligent workflows such as::
Query the AWS Console and get a list of all instances, EIPs, and private IPs.
Check the TCPWave policy for the zone if EIPs should be visible in Route 53.
Update Route 53, Rackspace, Google DNS in parallel.
Provide a daily DNS change report in a PDF format to the compliance team via an email.
Monitor DNS Cloud providers if data is in sync and send SNMP alerts if issues are found.
Generate a mirror copy of the Cloud DNS provider's DNS data on a local system for added redundancy.
Overcoming the challenges listed above become simplified with the TCPWave IP Management Solution. Sunset the excel spreadsheets, PERL scripts, SOAP APIs and the technologies from the 90s. Embrace the cloud with security using our RESTful API technology.